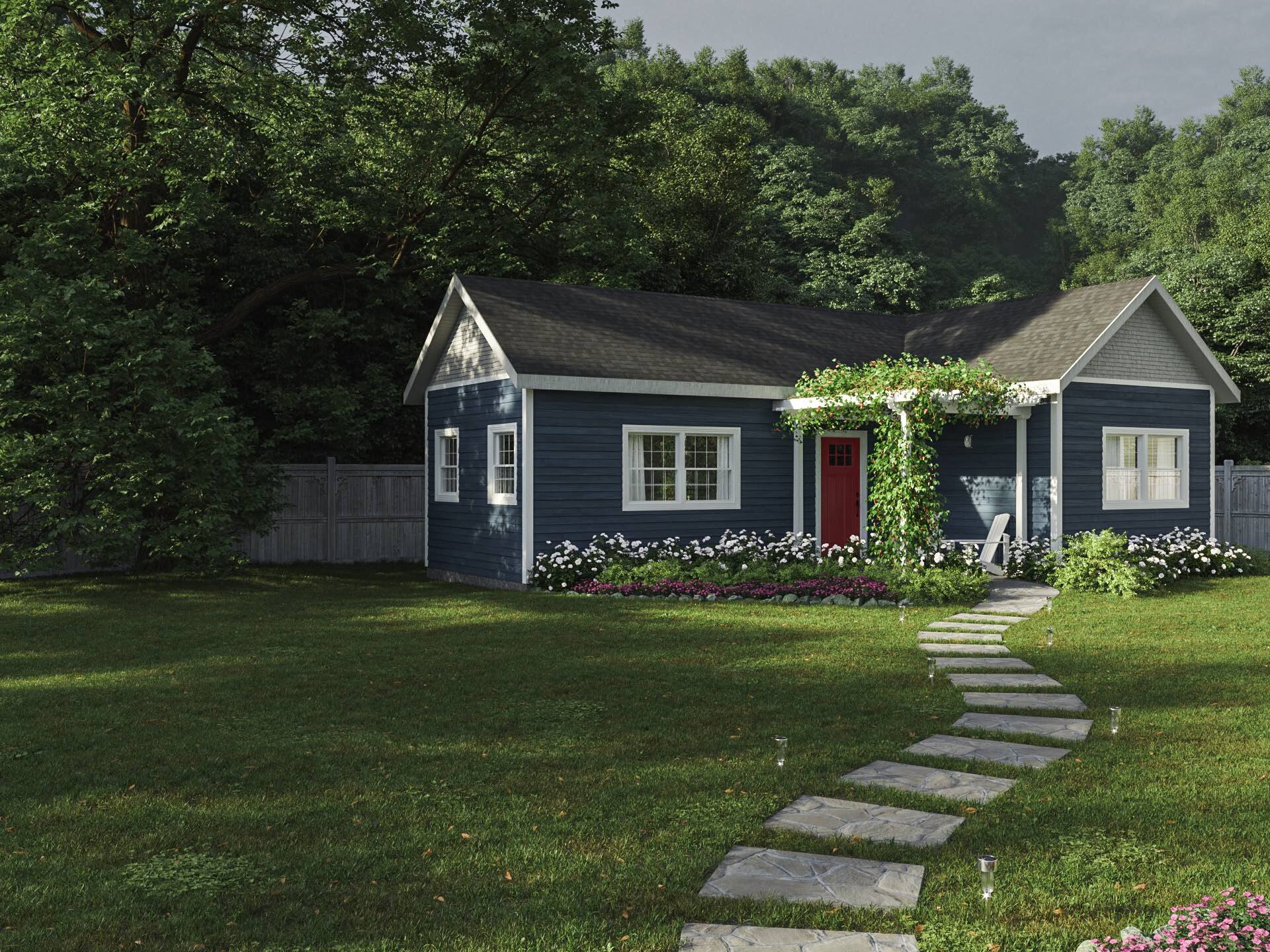 ADUs: How Homeowners Can Become Home Creators
New Hampshire and Vermont, like much of the nation, are struggling to create housing options that meet the needs of a changing population and a shifting economy. Our population is aging, with many older adults wanting to remain in their communities but who cannot find appropriately scaled, universally accessible homes nearby. Households are becoming smaller, with families choosing to have fewer children and consequently looking for housing that's smaller than the conventional single-family home. Wages have remained flat while housing costs have soared, straining household budgets and putting much of the housing market out of reach for working and middle-class families.
Addressing these challenges will require pursuing a variety of strategies and creating a range of housing types. Accessory Dwelling Units (ADUs) – a home built on a lot of an existing home – offer one approach that communities and homeowners can use to create much-needed housing that fits within the context of a surrounding neighborhood.
SWRPC will co-sponsor a virtual discussion about how ADUs have positively impacted the lives of their inhabitants, what's preventing more widespread construction of ADUs as well as strategies for addressing barriers. The event will be held by Zoom on Wednesday, November 3rd from 5:30 to 7:00 p.m. To register please click here.
Panelists will include:
Christopher Lee, Backyard ADUs
RJ Adler, Wheel Pad
Tyler Maas, Vermont State Housing Authority
Barbara Conrey, Sustainable Montpelier Coalition
Mike Jasmin, Town of Swanzey, NH
This virtual discussion will be moderated by James Vayo of Southern New Hampshire Planning Commission and is brought to you by Southwest Region Planning Commission, Vital Communities, and The Local Crowd Monadnock. For more information, please contact Todd Horner of SWRPC staff.